If you're an avid camper or you're a newcomer, you probably understand that there are essential items you'll need to go on a successful camping trip. These are just basic camping items that will make your camping experience more fulfilling.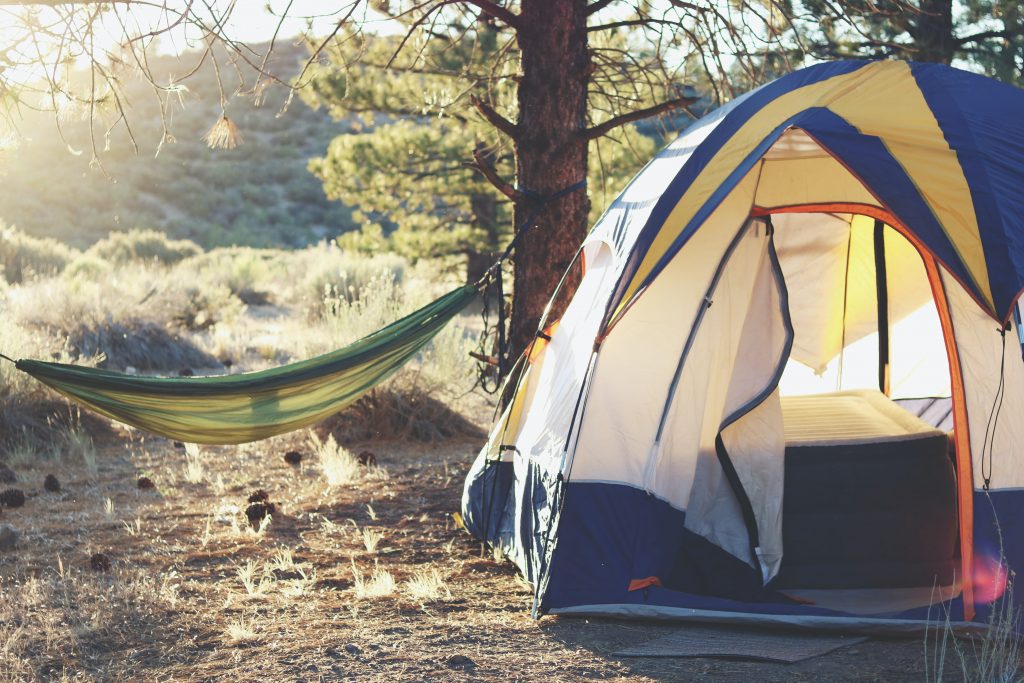 Camping Tent
If you're tent camping, you'll want the tent to be durable, dry and easy to set up. The Coleman Sundome tent is your best bet for success on a camping trip. It only takes ten minutes to setup, and it is set at a very reasonable price. It has great ventilation and it keeps water from getting in. It is the perfect tent for a small camping trip.
Hammock
The Eagles Nest DoubleNest Hammock is the perfect hammock for you to bring on a camping trip. A hammock is not necessary for a camping trip, but it will enhance the trip even more. If you go on a long hike to watch a sunset, you easily pack your hammock on the hike and set it up along the way.
Camp Cooking
When it comes to cooking on your camping trip, you need to have a few things in order to have a meal. Most camping sites are supplied with a firepit, so you don't necessarily need a grill. Having an easy cooking set is vital to be able to have different meals around your campfire. The MSR PocketRocket Stove Kit is an all-around kitchen set for your necessities. You'll also need to have a utensil set that works well in the outdoors.
Backpacking Rucksack
For those looking to go on long hikes and backpack to their camping site, an Osprey HIKELITE 32 is your best bet for a small backpacking trip. It's compact and back-supporting to make your trek a little bit easier.
Footwear – Hiking Boots
Having the proper outdoor footwear is crucial to a camping trip. Check out our blog post on the top hiking boots you should consider grabbing before your next camping trip.
If you're looking for the perfect place to bring your family or friends on a camping adventure, check out Suwannee River Rendezvous! We have everything you need for a fun-filled camping, hiking, and adventure getaway in Mayo, Florida. Contact Suwannee River Rendezvous at 386-294-2510 today.