Sure, we're all stuck indoors practicing social distancing and staying healthy and safe, but that doesn't mean we can't plan our getaways and trips during this time. Florida has plenty of places to offer for your next trip and leisure vacation.
Here is a list of beautiful places to getaway to after the COVID-19 Pandemic is all over.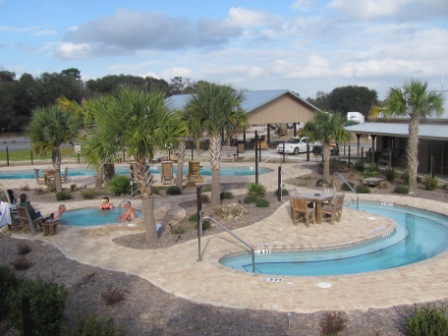 Suwannee River Rendezvous
Suwannee River Rendezvous is a camping and RV resort located in Mayo, Florida. With plenty of activities to do like fishing, hunting, canoe and kayaking, and other swimming and entertainment activities. We have lodging and RV camping areas for however you like to enjoy your "camping" traditions.
Kanapaha Botanical Gardens
Just southeast of Suwannee River Rendezvous lies the Kanapaha Botanical Gardens. This is a 68-acre facility with 24 collections of bamboos, the largest herb garden in the southeast United States, water lilies, and much more!
Ginnie Springs
Another place just southeast of Suwannee River lies the beautiful Ginnie Springs. This place has so much to offer from scuba diving to snorkeling, and even tubing the great Santa Fe River. Ginnie Springs offers camping, lodging, and electrical hookups for RV's and campers. If you plan your trip right, you could easily hit all of these spots in Florida.
Washington Oaks State Park
Located directly east of Gainesville on the coast of the Atlantic is Washington Oaks State Park. This beautiful state park in Florida consists of gardens surrounding an ancient live oak in the middle. With trail hiking, biking, and fishing along the coast, you can relax and enjoy a beautiful piece of Florida's nature.
Start Planning Now to Explore Florida for When the Coronavirus is Over
We understand the difficulty of staying in and quarantining ourselves. It's not easy on anybody, but it is necessary if we want to protect our citizens and keep them healthy during the pandemic. What we can do is plan our next Florida vacation. Contact Suwannee River Rendezvous at 386-294-2510 to start planning your first stop along an amazing adventure!