Are you feeling stressed, anxious, or simply in need of a break? A getaway to Suwannee River Rendezvous in Mayo, FL may be just what you need. With its serene natural setting and array of amenities and activities, Suwannee River Rendezvous is the perfect destination for relaxation and rejuvenation.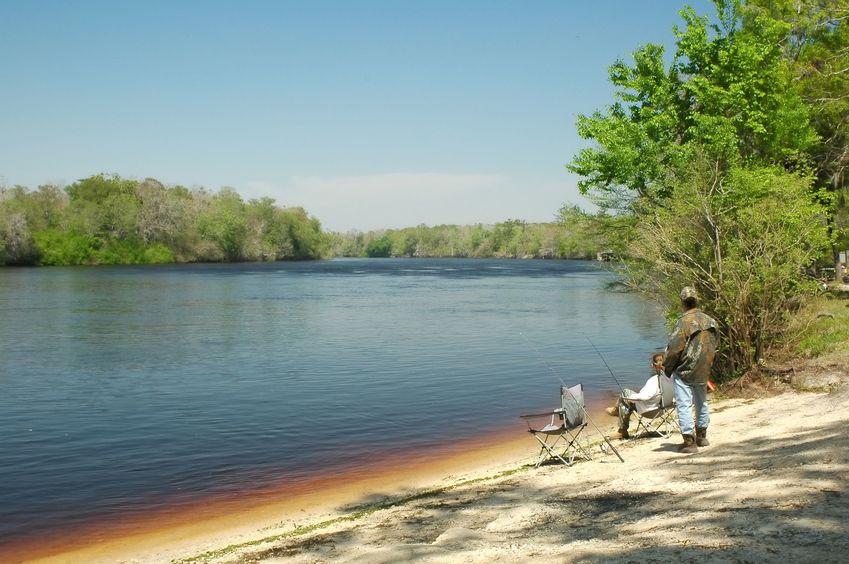 Benefits of a Nature Getaway
Numerous studies have shown that spending time in nature can have profound benefits for our mental and physical health. For example, a 2020 study published in Scientific Reports found that spending just 20 minutes in nature can lower levels of the stress hormone cortisol.
Suwannee River Rendezvous
Suwannee River Rendezvous offers a tranquil natural setting that is perfect for relaxation and rejuvenation. Whether you prefer camping, glamping, or staying in a cabin, there are accommodations to suit your needs. In addition to the river itself, there are numerous hiking and biking trails, as well as opportunities for kayaking, canoeing, and fishing.
The area is home to a diverse array of wildlife, including river otters, alligators, and a variety of bird species. The peaceful atmosphere and natural beauty of the area make it an ideal destination for anyone looking to escape the hustle and bustle of daily life.
Activities at Suwannee
While simply being in nature can be relaxing, Suwannee River Rendezvous offers a variety of activities and services that are specifically designed to help you unwind and recharge. Take a look at our list of activities here at Suwannee River.
Testimonials from Visitors
Don't just take our word for it – here's what some visitors have had to say about their experience at Suwannee River Rendezvous:
"The kayaking trip was one of the most peaceful and beautiful experiences of my life. I felt like I was completely disconnected from the world, just surrounded by nature." – Mark, family of four
"I've been to a lot of spas and retreat centers, but Suwannee River Rendezvous is truly unique. The combination of nature and activities is perfect for anyone looking to relax and rejuvenate." – Emily, couple
Whether you're looking for a weekend getaway or a longer vacation, Suwannee River Rendezvous offers the perfect setting for relaxation and rejuvenation. With its beautiful natural surroundings, numerous amenities and activities, and opportunities for quiet reflection and contemplation, Suwannee River Rendezvous is sure to leave you feeling refreshed and renewed. Contact Suwannee River Rendezvous at 386-294-2510 today or visit us online for more information!