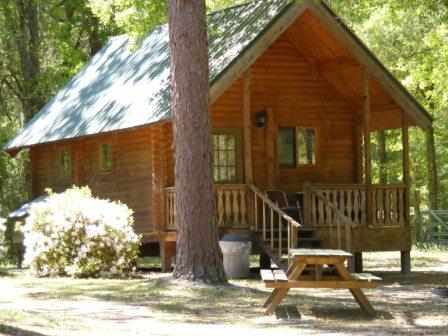 Now that winter is pretty much here across most of the country, that means cold temperatures, ice and snow are here to stay for a while as well. If you aren't a fan of any of those and are looking for a temporary escape, the Suwannee River Rendezvous has plenty of space available.
Our rooms are perfect for anyone looking to get away to enjoy some warmth and wilderness but without having to give up the comforts lost when RVing or tent camping. Our rooms offer a full range of amenities including satellite TV, fridge, microwave, coffee pot and air conditioning if you need to cool down from the warm Florida weather.
The Lodge Rooms are located above the main lodge and office and offer a great view of the river. They also include a private patio, so at the end of a long day out enjoying everything the Suwannee River as to offer, you can go back and enjoy some peace and quiet. This privacy is a perfect for anyone who may live in a cold city and needs some separation from the cold and the hustle bustle of a busy city.
If you're bringing your family along for your wintery escape, then one of our log cabin rentals might be just what you're looking for. Each cabin sleeps six and has all the amenities to help make an extended stay for a larger family more comfortable, including a lofted sleeping space that kids are sure to love.
For anglers, winter can mean the end of fishing season, but if you stay in one of our river rooms, you will have easy access to the river – and may be able to fish right from your room! Depending on the level of the river, guests have fished right from their private patios before. These rooms offer a great view as well, even if you don't like to fish, and can accommodate up to six guests.
For more information on our rooms or to book your wintry escape, call Suwannee River Rendezvous today at 386-294-2510!