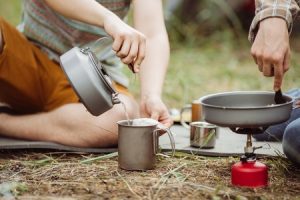 Is there someone in your life who loves to go camping? If so, there are plenty of great gifts to consider this holiday season. To help get you started, we put together a few of our favorite gifts for camping enthusiasts. Check them out below.
Portable stoves
Cooking on a campfire certainly has its charms, but it's not always a practical option. That's why a good camping stove is nearly essential for overnight backpacking trips. This compact stove from MSR, for example, is small enough to fit in a cargo pocket, but powerful enough to boil water in under 4 minutes.
Camping hammocks
It's not always easy to find a comfortable place to rest when you're out in the wilderness, so a camping hammock is a great accessory to keep in your pack. Just anchor one of these lightweight, portable hammocks to two trees and you've got a comfortable place to take a nap and watch the world go by.
Water purifiers
It's always a good idea to have one of these on hand when camping in remote areas. In the past, you may have had to purchase water purification tablets. Nowadays, however, you can find hand-operated pumps that filter water without chemicals. With one of these handy tools, you can always find potable water at the nearest stream.
If you're still struggling to find the right gift, why not treat your loved one to a camping trip on the beautiful Suwannee River? Book your reservation today, or give us a call to learn more!