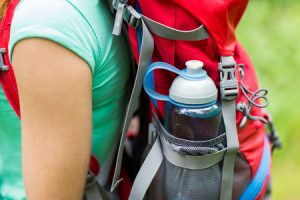 Your backpack can make or break a day of hiking. Choose the wrong backpack, and a light load can feel like a ton of bricks. Choose the right one, and you'll feel like you're barely carrying anything at all. Here's how to fit a new hiking backpack:
Pay Attention to Length, not Height
Don't choose a backpack exclusively based on your height—the length of your torso is a far more important measurement. Use this helpful guide and a friend to properly measure your torso, or visit a local outfitter to get an accurate measurement.
Measure Your Hips
Once you've gotten your torso measurement, it's time to measure your hips. You'll be carrying most of the load on your hips with a well-fitting backpack, so this is an important measurement to consider. Use a tape measure to determine the circumference of your hips, and check the bag's hip belt size to ensure it's a good fit. If not, many manufacturers offer interchangeable hip belt options to accommodate different body types.
Adjust the Straps
Ideally, your shoulder straps should be flush with your shoulders and upper back. If there's too much space between the bag's straps and your shoulders, you'll need to shorten the suspension or try a shorter model. You can also adjust the load straps on the top section of the backpack to keep the weight evenly balanced over your hips.
Ready to load up your new backpack and do some hiking this summer? We'd love to see you on the campgrounds at Suwannee River Rendezvous! Book your campsite online or give us a call today at (386) 294-2510 to learn more!