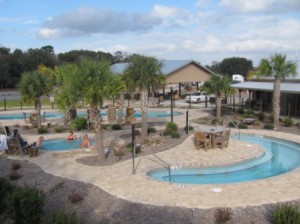 With the spring semester just about half-way over, that means spring break isn't too far away.
During this time, many will simply head home for some rest and relaxation while others will be looking to get away and enjoy themselves.
If you are a part of the latter, then the Suwannee River Rendezvous might be just what you're looking for.
Now, at first, heading out to the wilderness might not be the first choice for college students but we offer a wide variety of fun activities that are sure to keep you and your friends more than entertained.
If you want to hit the water, we offer canoe and kayak rentals that will allow you to travel along the river. While on the river, you will be able to take in all of the beautiful sights that surround it.
There is also a great deal of wildlife around the river as well-meaning you might be able to get a glimpse of some of the animals that call the area home.
We also offer fishing for anyone looking for something more adventurous during their break.
While on the boat you will have an opportunity to catch numerous different fish including Large Mouth Bass, Suwannee Bass, Mullet, Bream and Channel Catfish.
We also offer affordable lodging as well. Whereas booking a hotel in tropical location might cost an arm and a leg, our pricing won't cause you to break the bank just for a little fun on spring break. This will allow you more money for extra activities will on break, creating an overall more memorable experience.
Suwannee River Rendezvous is a resort and campground in Mayo, Florida with numerous activities that will make any vacation, including spring break, unforgettable.
If you would like more information on our campground or would like to book a stay with us, then call us today at 386-294-2510!