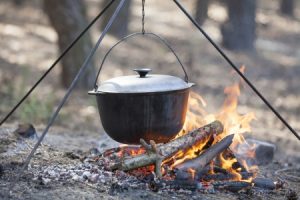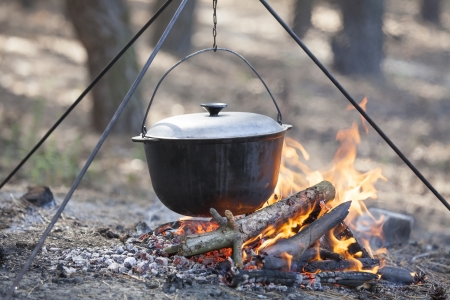 Getting ready to pack up the car for your next camping trip? If you haven't been on a camping trip in a while, you may be concerned about the logistics of cooking meals at a campsite. The good news is, there are a few simple steps you can take to make cooking much easier while camping. Check out a few of our favorite meal prep tips below!
Come up with a full list of meals you're going to cook while camping.
Regardless of whether you're going camping for one night or an entire week, it's a good idea to sit down and make a list of what you're going to eat for each and every meal. This way, you'll know exactly what ingredients you'll need to pack before you head to the grocery store.
Cook what you can ahead of time.
Cooking at a campsite tends to be a little more challenging than cooking at home. Therefore, you should cook whatever you can at home before you leave. The idea of sitting around a campfire cooking chicken might sound appealing, but in reality, it can be a slow and tedious process. Consider cooking things like chicken at home and then reheating them when you're ready to eat. You can also cut up vegetables, fruits and more at home so that they'll be ready to cook when you arrive at your campsite.
Try not to rely on your campfire to make every meal.
There may be times when you're camping that you just don't feel like cooking. You want to throw something together that's quick and easy, like a sandwich. Bring along meals that are simple to make for when you don't feel like getting a fire going. You'll be glad you did when you're exhausted after a day full of hiking, fishing and exploring the great outdoors.
At Suwannee River Rendezvous, you can find both primitive tent camping sites and full hook-up sites for RVs. To learn more about any of our campsites, feel free to give us a call or contact us online today!