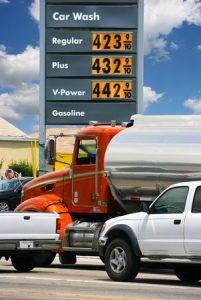 Taking a camping trip in an RV can be a great experience, but it can also put a dent in your bank account if you aren't careful. From gas and food to highway tolls, there are many expenses that will crop up along your adventure. Fortunately, with a little preparation, you can have a wonderful trip without breaking your budget.
Consider your destination.
Where are you going on your next RV trip? Your options are virtually limitless, but some destinations will be more expensive than others. If you're on a tight budget, consider making a list of potential destinations and then narrowing it down based on their fees and expenses. At Suwannee River Rendezvous, you can find affordable RV camping rates all year 'round.
Shop around for the best gas prices.
In 2018, it's easier than ever to track local gas prices. Smartphone apps like Waze and GasBuddy are designed to help drivers find the lowest gas prices in a given area. Rather than stopping at the first gas station you see, you can often hold out for a better deal down the road.
Eat in whenever you can.
If your RV has a kitchen in it, use it. It can be tempting to pull over at a rest stop for a bite to eat, but that will cost you more money in the long run. It will also promote unhealthy eating habits. You're much better off preparing meals in your mobile kitchen instead.
Ready to embark on your next camping adventure? We have more than 100 full hook-up sites so you can always find room at Suwannee River Rendezvous. Give us a call or contact us online to reserve your spot today!