While it may still be winter, that doesn't mean it's too early to start planning your outdoor fun for the summer. Before you know it, spring and summer will be upon us – the perfect time to hold your family or class reunion. Suwannee River Rendezvous can accommodate activities and has plenty of lodging options, camping space and RV sites that makes it the perfect destination to hold your event. Let's take a look at how you can plan large get-togethers on our campgrounds.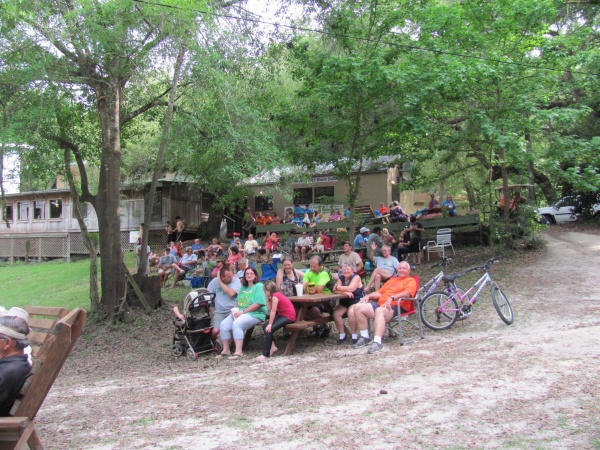 Reunion weekends are always chock full of bonding activities, and we offer an array of outdoorsy events such as canoeing, fishing and hunting for everyone – young and old – to enjoy. For those who prefer to take it a little slower, we also offer bingo, live music and drawing activities, giving you options for all ages – and all weather conditions. Suwannee River Rendezvous has something for everyone, and with plenty of space, you won't be crammed together for space while enjoying time catching up with old classmates or bonding with rarely seen relatives.
Suwannee River Rendezvous is also home to Convict Spring, where many of our guests enjoy cooling off. This freshwater spring is home to turtles, fish and other fascinating marine life, and is a great place for children to swim and play while you catch up with other attendees on the shore.
We also have many areas that you and your guests can take advantage of during your event. Our picnic pavilion can provide a convenient gathering place for everyone to enjoy a big meal together, while the playground and heated pool can serve as a wonderful place for children to play.
If you are interested in organizing a reunion or large camping trip, Suwannee River Rendezvous has everything you can imagine. Bond with your friends and family at our beautiful grounds and enjoy a great vacation and reunion all at once. If you're planning a reunion, let us know and we can work with you to try to group all guests together to create a community atmosphere during your stay. To learn more, call us today at 386-294-2510.