Embarking on a hiking adventure is an exhilarating way to connect with nature and explore the great outdoors. Suwannee River Rendezvous in Mayo, Florida, offers an enchanting backdrop for novice hikers to begin their journey into the world of hiking. With its picturesque trails and stunning natural beauty, Suwannee River Rendezvous is the perfect destination for beginners seeking an unforgettable hiking experience.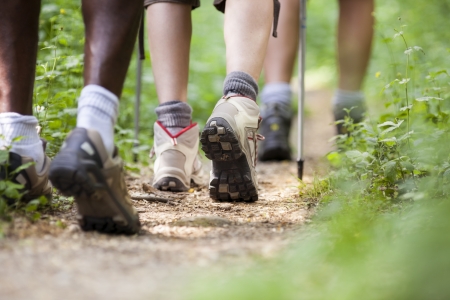 Research and Choose the Right Trail
Before hitting the trail, conduct some research to find the best hiking trail that suits your fitness level and interests. Suwannee River Rendezvous offers a variety of trails with varying difficulty levels, so novices can find one that matches their abilities. Go for shorter and easier trails initially, gradually building up to more challenging hikes as you gain experience and confidence.
Wear Proper Hiking Gear
Having the right gear is essential for a comfortable and safe hiking experience. Invest in a good pair of hiking shoes that provide ample support and traction. Dress in moisture-wicking and breathable clothing, and layer up to stay comfortable in changing weather conditions. Don't forget a wide-brimmed hat, sunglasses, and sunscreen to protect yourself from the sun's rays.
Pack Smartly
Pack light but ensure you have the essentials. Carry enough water to stay hydrated throughout the hike. Trail mix, energy bars, and fresh fruit are great snacks to keep you fueled. Bring a small first-aid kit, a trail map or GPS device, and a fully charged phone in case of emergencies.
Start Early and Pace Yourself
Begin your hike early in the morning to avoid the heat of the day and make the most of your time on the trail. Start at a comfortable pace and take breaks as needed. Hiking is not a race, so enjoy the journey and take in the natural beauty around you.
Stay on Marked Trails
While exploring nature can be tempting, it's crucial to stick to marked trails to ensure your safety and preserve the natural environment. Straying off the trail can lead to dangerous situations or disturb delicate ecosystems.
Leave No Trace
As you venture into the wilderness, remember the principle of "Leave No Trace." Pack out all your trash and avoid disturbing plants and wildlife. Respect the natural environment, and it will remain a pristine and welcoming destination for future hikers.
Hike with a Buddy or Group
Hiking with a buddy or a group of fellow hikers can enhance the experience and add an extra layer of safety. Share the joy of discovering Suwannee River Rendezvous together, and you'll create lasting memories with friends or family.
At Suwannee River Rendezvous, we provide a beautiful place to camp along the Suwannee River here in Mayo, FL. With plenty of hiking trails, camping activities, and beautiful scenery, you and your family will be able to enjoy an incredible camping experience. Contact Suwannee River Rendezvous at 386-294-2510 today or visit us online for more information!