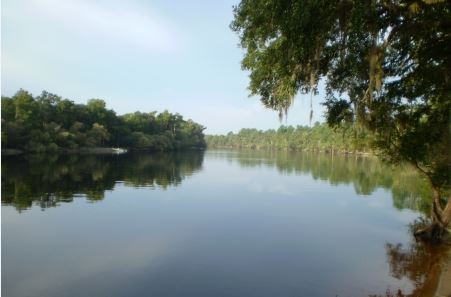 The Suwannee River offers plenty of excellent sights and fun activities. Unfortunately, it does become dirty as debris and trash from careless campers, drivers and others finds their way into it. That's why we here at Suwannee River Rendezvous hold an event to help clean it up.
The sixth annual Great Suwannee River Basin Cleanup will take place Oct. 29, 2016, and offers a great opportunity for volunteers to join together to clean up the river that gives us so much. The event begins at 9 a.m. and all volunteers are encouraged to come help us and others from the community and area to clean the Suwannee River. The more people who come to help, the more we will be able to accomplish together!
Last year's cleanup was a huge success, with Suwannee River Rendezvous staff and volunteers able to remove more than 700 pounds of trash from the river. For anyone interested in heading out on the river to help clean up, boats are available on a first-come, first-served basis. Shuttles will also be provided at no charge for volunteers to get from location to location throughout the cleanup.
Once the cleanup is done, there will be a Costume or Not Dance Party for all volunteers to enjoy as a reward for their hard work throughout the day. The event will feature food and drinks and music by the band Salt Water Cowboys.
Guests can also plan a stay at Suwannee River Rendezvous and enjoy our lodgings for the weekend. With space for families, single volunteers or groups, there's no shortage of comfortable accommodations to rest after a long day helping to keep the Suwannee River Basin clean.
Suwannee River Rendezvous in Mayo, Florida, offering camping, fishing and kayaking and more for the whole family can enjoy. The Suwannee River is a beautiful body of water and it is truly something to behold when you stay with us. For more information on the Great Suwannee River Basin Cleanup or to book your stay, call us today at 386-294-2510!