The beginning of hunting season is a holiday in many parts of the country, and here in Florida there are many great seasons to consider when it comes to opportunities to hunt and fish.
For example, this past year at Suwannee River Rendezvous, we had had a great season of hog hunting, with guests coming from all across the country – and of course from throughout Florida – to enjoy a successful season of hunting wild hogs. If you're looking for a different hunting experience this year, come join us down at the resort to take part in this fantastic sport.
There are also trapping seasons, archery seasons and small game seasons so that you can hunt a wide variety of wild birds and small animals or test your marksmanship with a bow. Learn more about the full range of regulations and hunting season dates from this Florida Fish and Wildlife Conservation Commission brochure for the Mallory Swamp area.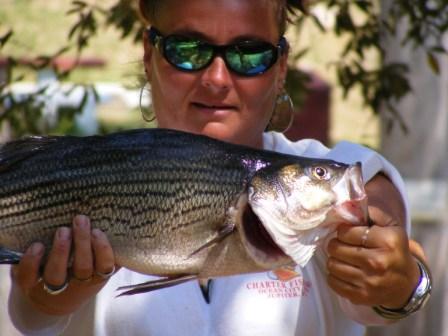 If you'd rather fish, the Suwannee River is perfect for that, too. We have fishermen come back with big catches nearly every day, ranging from bass to catfish to sturgeon. In fact, we have some sturgeons that weigh in at more than 200 pounds, though you can't keep them. They do, however, make for a great photo and an even better story that you can tell by the campfire.
Located in Mayo, Florida, about halfway between Jacksonville and Tallahassee, Suwannee River Rendezvous serves as a getaway for hunters and outdoor enthusiasts of all kinds. Some of our guests love the outdoors so much, they'll drive their RVs to the resort and spend their days exploring the Florida wilderness or stalking wild hogs while enjoying nights at the campground beneath the stars.
Before you plan your next hunting or fishing trip, think about planning your stay at Suwannee River Rendezvous. We have hunting and fishing opportunities all around the region, not to mention other activities on the river, such as kayaking and canoeing, that can make for a fun trip for the whole family. Our weather is great all year round, so make your next hunting vacation one with us. Learn more or make your reservations today by calling 386-294-2510.