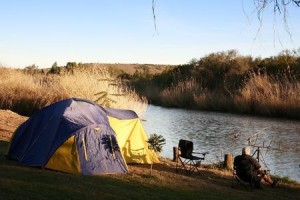 The best part of going camping is the amount of activities that are available in conjunction with your trip. Family members of all ages can find something fun to do in the great outdoors during your upcoming week or weekend camping trip.
Finding the Perfect Views for Setting-Up Camp
Setting up camp by a river or lake provides a scenic view as well as short trip to the banks for some quality fishing time. Adults and children alike can enjoy the thrill of fishing together. Veteran fishers are able to spend the day luring in native fish while smaller children can fish on and off throughout a hot summer day. Caught fish can also be used to make a fresh dinner over the open fire.
Hiking and Adventure
If you and your friends or family prefers a more active way to spend a day of camping, there is plenty to see on a hike. Pack a bag with snacks, water and sunscreen before you head out. Hiking in the mountains or along the riverbanks gives hikers the opportunity to exercise as well as see elements of nature that may be completely new. This is a great exploratory activity for children of all ages as well as adults that want to immerse themselves in nature.
Water Activities
Maybe you want to spend some time out on the water instead of sitting or walking. Kayaking is a great activity that can be done at your own pace without a huge time commitment. Renting kayaks for a day or week gives you the chance to paddle around a river or lake to sightsee, sunbathe or just explore. Single or double kayaks can be found depending on your group size and their ages. The great thing about kayaking is that everyone can participate, even small children when they share a kayak with an older adult.
At the end of a busy day fishing, hiking or doing another fun camping activity there is a great thing to do before you go to bed. Having a campfire cookout is an opportunity for everyone to share the stories of their day including what they saw and what they liked doing. From hot dogs and hamburgers to fresh-caught fish, campfire dinners are always fun and filling. Eating dinner around the fire is a great time for family and friends to bond before settling in for a good night's rest and another day experiencing the outdoors.
Come Camp with Us Here at Suwannee River Rendezvous in Mayo, FL
At Suwannee River Rendezvous, we provide beautiful camping opportunities here in Mayo, FL for you and the whole family. With activities on the water like fishing, kayaking and canoeing, there is no shortage of things to do when staying with us. Contact Suwannee River Rendezvous at 386-294-2510 today or visit us online for more information!