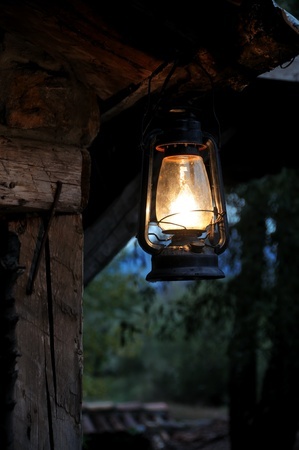 There's no doubt when you camp in a cabin, you need to bring significantly fewer things with you. While cabins provide your shelter and often come with bedding and dining supplies, there are still items you can't forget to bring with you.
Although you'll be indoors, it can still get cool at night especially if you're camping in the mountains. Make sure to bring at least a 20 degree sleeping bag.
What happens if it rains? You can't control the weather, but you can control your boredom. So don't forget to bring a deck of cards. Perfect for any age, you can play a variety of games with just one deck of cards, keeping you entertained for hours. This small pack of cards can be a lifesaver on a rainy afternoon in a cabin.
Whether your cabin has electricity or not, you'll still want to bring a flashlight and back up batteries. And back up batteries are necessities if you're going to bring a flashlight or any other battery-powered device.
Aside from staying warm, preventing boredom and having a flashlight, don't forget plenty of food and water. Families especially should take note of these items and make sure they re packed and ready to go for the next cabin camping trip.
Contact Suwannee River Rendezvous at 386-294-2510 today or visit us online for more information!