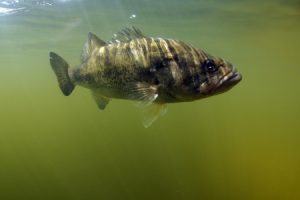 The weather in Florida typically stays pretty mild throughout the winter, which allows local anglers to continue fishing all year round. If you plan on fishing in Florida during the winter, however, you'll need to take a slightly different approach than you would in the summer. Today we'll look at a few ways to maximize your chances of success.
Start fishing later in the day.
It's important for fishermen to get out on the water as early as possible on hot summer days, but in the wintertime, it's not nearly as important to start your fishing days early. In fact, you're better off waiting until later in the day since most fish won't become active until the sun rises and starts to heat up the water.
Try to find warm waters.
Although the water will generally be pretty cold this time of year, you can still find small pockets of water that are warmer than others. These areas are often warmer because they're filled with dark sand and mud that absorb the heat from the sun. If you can find these isolated warm spots, you will have a much better chance of getting a bite on your line.
Practice patience and slow down.
Fish generally aren't as active in the winter as they are in the summer. Their metabolisms slow down dramatically, which means they don't need to eat as much. Therefore, they will sometimes ignore your bait or wait a little longer to go after it. You will need to slow down and be more patient this time of year. The fish will start to bite eventually, but it's not always going to happen as soon as you cast your line out.
Ready to put your winter fishing skills to the test? You can find some of the best bass fishing in the state right here at Suwannee River Rendezvous. Give us a call at 386-294-2510 to schedule your reservation today!