Camping is a great activity to do with your family and your friends. Sometimes it can be tough when you get all unpacked at the campsite, and then have nothing planned for some of the hours of the weekend. Camping isn't always about spending hours doing several activities, but when there is downtime, there are some games you should bring along to fill this time up with.
Here are some must-bring games on your next camping trip: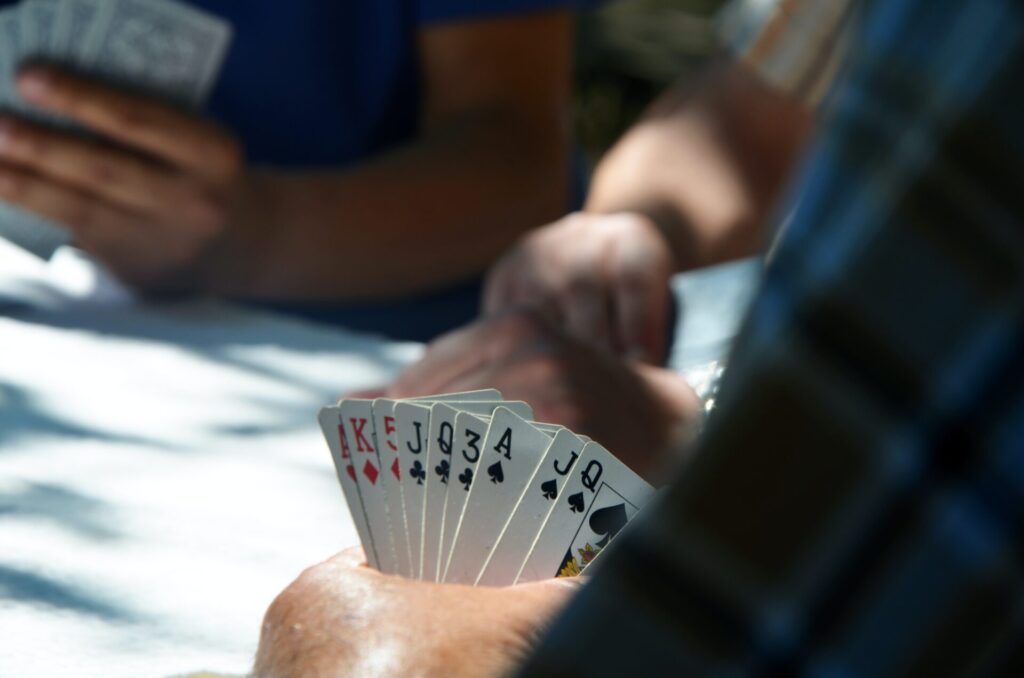 Cornhole and Other Yard Games
Cornhole is a classic yard game you can bring along to your next camping trip. It's a very simple set-up with 2 wooden platforms and the beanbags to go along with it. Usually, you can find them at your local sporting goods store, or if you're feeling up to it, you can make a cornhole set yourself for less money.
Other yard games to consider bringing along:
Ladder Ball
Horseshoes
Ring toss
Lawn Jenga
Card Games for Late Night in the RV or Lodge
If you're staying at a campsite where you'll be lodging in a cabin or bringing your RV, card games are important to bring. At Suwannee River Rendezvous, we provide the opportunity for RV campsites, lodging, or tent camping options in Mayo, Florida. Card games are always good to bring on your camping trip. After spending all day hiking, exploring, or kayaking/canoeing, you'll went to rest by the campfire with your friends or family to play some card games.
Cards Against Humanity (for adults)
Apples to Apples
Regular Deck of Cards
UNO
Board Games Can Also Be Fun for Downtime
At our camping resort here in Mayo, Florida, we have plenty of activities for you to do while camping with us. We're set right near the Suwannee River, so there is always fishing and hunting opportunities, as well as water activities for you and your family to enjoy. Try bringing some of these board games for late night in the lodge or RV:
The Game of Clue
Monopoly
Settlers of Catan
The Game of Life
Plan to stay with us here at Suwannee River Rendezvous for your next camping trip in Mayo, Florida. We have all you and your family need for a memorable camping trip this season. Contact Suwannee River Rendezvous at 386-294-2510 today or visit us online for more information!