Picking out new hiking boots can be a challenge because you want to make sure you get the right fit and look, while making sure they're good quality. There are different hiking boots for different terrains, so it's important to know what kind of trails you'll be exploring. Hiking boots are also essential gear for going camping and exploring the outdoors. They give you support and durability to withstand harsh terrains.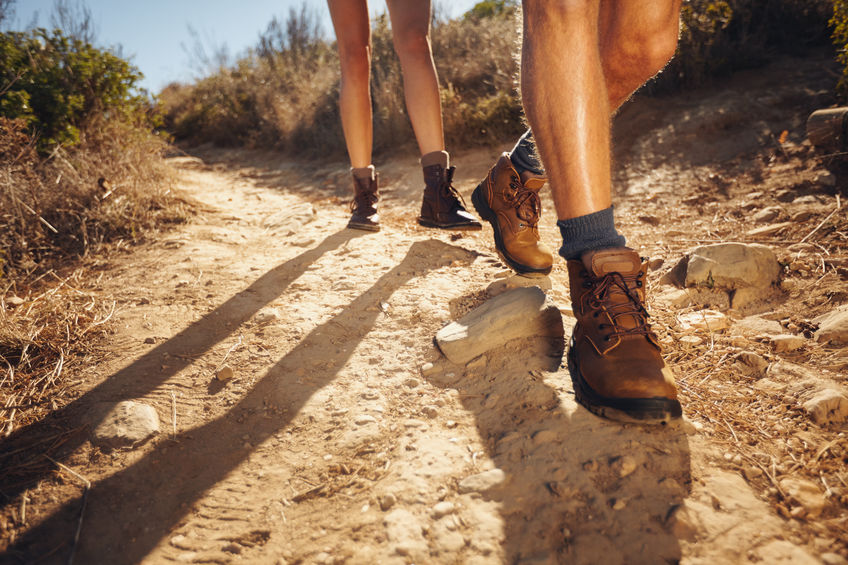 Exploring Light Trails
You'll be able to wear an ankle-high hiking boot or shoe when the trail is well maintained. You'll want to make sure the hiking shoe has a good support and durable sole. Many of these types of shoes are not waterproof, so you'll need to keep that in mind. The Danner Trail 2650 and the Women's Trail 2650 are perfect for long miles on light terrains and easier trails.
Tougher Trails
If you're serious about exploring the wilderness and want a book that you can put a good amount of miles on, the Danner Skyridge and the Women's Danner X Timbers Jag are your best options. Both of these are 100% waterproof and are meant for a variety of terrains. You can wear these everyday out walking or on some long hiking trails.
For a Mountaineer
The mountains and rougher trails call for a more durable and rugged boot that can do some lifting in rough conditions. The Mountain 600 and the Women's Mountain 600 are the best all-around hiking boots from Danner. These have awesome grip for any type of surface ensuring a successful hike up in the mountains or on a windy trail in the woods.
There are plenty of hiking areas around Mayo, Florida and where the Suwannee River Rendezvous is!
For your next camping trip, stay with Suwannee River Rendezvous. We have so much to offer when it comes to camping, hunting/fishing, kayaking, and much more. We offer lodging and RV camping as well. Contact us at 386-294-2510 today.