Fishing is one of the best bonding activities you can do with your child. When you take your child fishing, you're teaching them discipline and patience, and you're also having a bonding experience with them. The great sport of fishing is something that male and female, young and old can go out and participate in together, all the while getting to know each other and learning the patience and exuberance of the catch.
But when is a good time to introduce your young ones into the family tradition of fishing?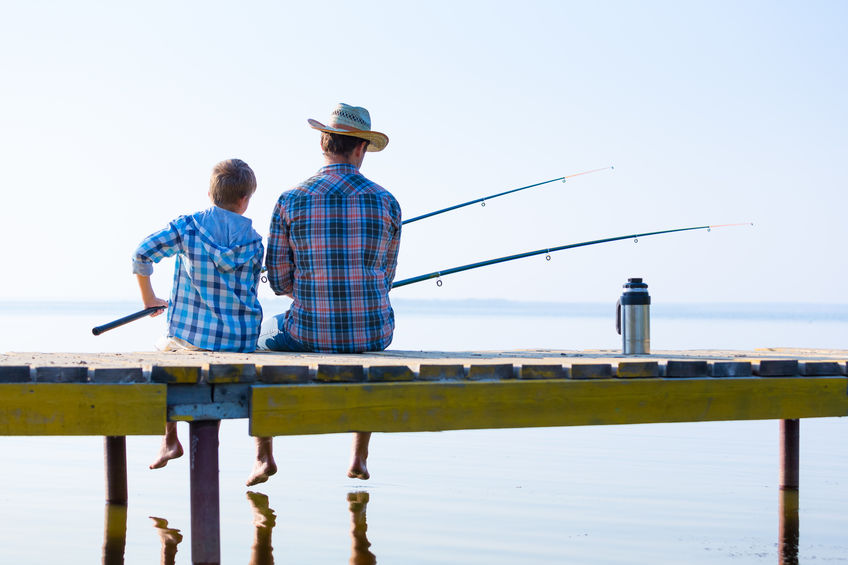 Make Sure They're Ready
They should be at a certain age that the child is engaged in the act and still find it fun because sometimes it can take a long time for that pesky fish to bite the line. If the waiting is not understood or accepted by the young child, then they might not enjoy the overall fishing experience. And the equipment being used, such as a fishing pole, lures, hooks and bait, can be a challenge and dangerous if not properly handled. That's why it is important to introduce them to fishing and its etiquette slowly.
How Young Can They Start?
By the age of three, many kids have gathered the rules and grasped on its patience, reacting properly to the various situations that might arise.
Helpfully, by the age of three the natural curiosity and the want for inclusion will take over, drawing them into the new adventure and experiences. At three-years-old your offspring will have a better understanding of fishing from their senses, hearing, seeing, and talking about it. If you show your enthusiasm for the sport, that alone will give them excitement as well to be included.
Show them the good and the bad, not to feel bad if they don't catch a fish that day and learn that there will be more fish in the sea, lake or river to get the next time they try. When they do get something to latch onto the hook, show them how special the occasion is and how proud of them you are, putting a cap on the wonderful day you spent with your child.
---
For more information on our fishing activities or reserve a camping or RV vacation, please feel free to contact us today at 386-294-2510 or visit us online for more information!